About Sgarlato & Sgarlato
Sgarlato & Sgarlato is a personal injury law firm, located in Staten Island, New York, excelling in providing the best services to its clients. We make sure that you receive the best resources and build strong cases for our clients. 
At Sgarlato, we do things differently– all letters, conversations, and negotiations are handled by our highly experienced attorneys only. To achieve larger outcomes, we focus on quality not quantity – more time into fewer cases for better results. 
Our experts ensure to protect our client's legal rights, help them cope with an accident, and safeguard their futures by building winning cases. We help our clients through advice, court representation, investigations, connecting them with medical providers, assessing damages, and getting them a settlement for their losses. 
We help our clients by taking care of the long and complex legal process, filing claims, gathering evidence, calculating the total value of their losses, and building a strong case for them. Moreover, we ensure to protect the personal rights of our clients throughout the process.
Expert Staten Island personal injury lawyers at our firm make certain that all the necessary steps are being taken to move their case fast, while our clients can focus on recovering from their injuries. We provide explanations for all the options our clients have to recover their losses and help them determine the most suitable option to build up a strong case.
We believe that choosing the right law firm matters. In a city of eight million people, there are tens of thousands of lawyers. Every day of the week, individuals and businesses need legal help. When that someone is you, rest assured that the Staten Island lawyers at Sgarlato & Sgarlato have the legal expertise to obtain the best possible results for our clients.
Our firm has all the resources to give your case the time and energy it deserves. Moreover, we nurture compassion for our clients. Knowing how overwhelming legal matters can be, we never pressure clients into accepting bad settlement offers. We are prepared to do whatever it takes to secure maximum recovery for you!
Most importantly, our attorneys are some of the most experienced and hardworking individuals in the industry. They are: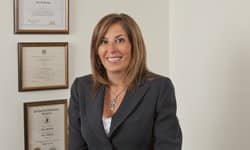 Gina Sgarlato,
Managing Partner
Gina M. Sgarlato, Staten Island Personal Injury Attorney is the managing partner of Sgarlato & Sgarlato. With 22 years of experience, she has represented clients in a wide range of actions and leads the legal team in preparing each case for trial and resolution. Under her stewardship,
Read More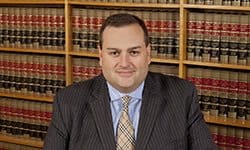 Michael D. Fitzgerald,
Senior Associate
Michael D. Fitzgerald is the Senior Associate at Sgarlato & Sgarlato. He has been an Associate at the firm since his admission to the Bar in January 2002. His substantial experience in the litigation of personal injury and medical malpractice matters allows him to handle all aspects of these cases

Read More
Mahnoor Syed,
Attorney
Mahnoor Syed is the Associate Attorney at Sgarlato & Sgarlato. After law school, Mahnoor began her legal career and joined the firm, where she had a valuable experience learning the fundamentals of personal injury cases. Upon passing the bar exam in 2020,

Read More
Our team focuses on strategy at each stage of the final outcomes of the legal processes. Focusing on the client's desired outcome is an integral part of the strategic process for each of our case. We have established a system that emphasizes customer service.
By aligning our culture, structures and processes towards his single goal of customer satisfaction, we have been successful in streamlining our systems.
Sgarlato & Sgarlato has the best team with experience, professionalism, and the most positive results for our clients.
Years of Experience in Dealing Personal Injury Cases in Staten Island
At Sgarlato & Sgarlato, we are dedicated to our clients and work strenuously to ensure a fair and equitable outcome. Our attorneys have more than 75 years of combined experience. 
Sgarlato & Sgarlato's exceptional results for our clients lie in the expertise, professionalism, and ingenuity of each of our exceptionally qualified attorneys. So far, we have had over 25 major successful cases while dealing with personal injuries. Our results have often made headlines in the papers and magazines too! 
At Sgarlato & Sgarlato, we are experienced in dealing with many types of cases. These fall in the categories of personal injury, construction accidents, medical malpractice, legal malpractice, slip /trip & fall accidents, and auto accidents.
Take a look at some of our notable accomplishments:
Some of the personal injury cases we have won include a $9,100,000 settlement for a

wrongful death of a woman due to physician's failure to diagnose and/or appropriately treat her breast cancer.

Another major case was a

$103 Million settlement for a medical malpractice action in Richmond County Supreme Court. The malpractice of a Staten Island Hospital resulted in the premature birth of twins that left one twin with cerebral palsy. 

 

A huge victory in the shape of a $3.9 Million settlement for medical malpractice action in Brooklyn Supreme Court. Two Brooklyn surgeons performed a surgical procedure which worsened Plaintiff's ailment and caused additional injuries.