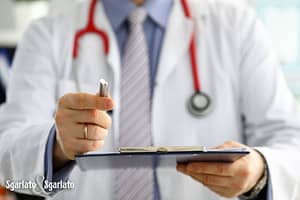 If you have received a pre-medical offer, this is good news and shows that your claim is being taken seriously by the defendant's insurance company. It often happens following a personal injury incident that may have occurred at work or perhaps caused by a negligent driver. 
What Is A Pre-Medical Offer?
A pre-medical offer is just, well, an offer from the opposing insurer, typically after seeing substantial medical evidence supporting a personal injury claim.
If you're involved in any personal injury incident, you're eligible to file for a claim, which includes getting a concrete doctor's report regarding your injury. This report is very vital as it helps substantiate your claim in court, triggering the defendants or the insurance company to send a pre-medical offer.
Whether you accept this offer is entirely up to you. But remember, the minute you take the offer, your claim is finished. You'll be subject to every condition and term in the offer, and sued if you default. That is why hiring a personal injury attorney before making that decision is wise.
Think about it; they have spent years of their life in the legal system. They know the nooks and crannies and have studied the language your target speaks best. That is an advantage! With their expert opinion, you can smoothly navigate the process and arrive at a suitable offer.
When You Should Accept The Pre-Med Offer?
One thing you should know is this: the defendant's insurance company is only sending you a pre-med offer just to shut down the case as quickly as possible. It might appear good to you and also saves you the headache of battling it in court.
Most of the time, the offer is significantly lower than what you're entitled to. Take a minute and consider the pains and suffering, and the loss of wages. What if you will be needing long-term chiropractic care to help manage your injuries? 
Accepting the first offer is not ideal, and most times the defendant insurance companies know fully well it will be rejected. Think of a Pre-Med offer as a tool that kickstarts the negotiation process. When you decline the first offer, negotiation begins.
With the help of your injury attorney, you will be able to negotiate for a better offer. So, if you just got a pre-medical offer, your next step should be getting in touch with a personal injury attorney by calling 718-273-7900 or filling the contact form. We'll ensure you get compensated for what you are worth.