Staten Island Medical Malpractice Lawyer
Dedicated Staten Island Medical Malpractice Lawyer
Frequently, victims of malpractice are unaware of their legal rights and fail to pursue compensation for their injuries, pain and suffering, and other losses. If you were injured or misdiagnosed, or if you experienced any condition that you even suspect may be the result of medical negligence, we encourage you to contact us for a free consultation right away.
Our attorneys have decades of experience investigating medical malpractice cases, and we work with trusted physicians, investigators, and other professionals who can help us determine if you may have a claim for significant financial compensation. We can help you, but only if you give us a call.
How Can a Staten Island Medical Malpractice Attorney Help you With Your Claim?
If you lack a medical background, it's not reasonable to expect you to understand the lifelong effects of a medical error. Some personal injury lawyers may decline to represent you if they don't possess the expertise or resources to fully examine the extent of your future damages. However, at Sgarlato & Sgarlato, we thoroughly investigate the causes of our clients' injuries and identify all liable parties, so we can secure maximum compensation for them.
At Sgarlato & Sgarlato, we are dedicated to advocating for the rights of medical malpractice victims in Staten Island. Our legal team represents individuals who have sustained harm in a variety of medical settings, including but not limited to clinics, hospitals, and other healthcare facilities throughout the Staten Island region. These include, but are not limited to: 
Richmond University Medical Center
Staten Island University Hospital
NewYork-Presbyterian Hospital
Mount Sinai Hospital
Memorial Sloan Kettering Cancer Center
Bellevue Hospital Center
Montefiore Medical Center
North Shore University Hospital
Common Types of Malpractice Claims
There are different errors that might lead to different types of malpractice claims. These errors, while malpractice, have different requirements. Sometimes, more entities than just the physician are responsible for a certain type of malpractice case.
Common types of malpractice claims include:
Prescription errors
Prescription errors come in numerous forms. A physician might fail to review your history and prescribe a medication that dangerously interacts with one, or could prescribe something that you are allergic to. Other times, the physician's instructions were unclear, forcing the pharmacy to dispense medication with the wrong amount, dosage, or instructions.
Misdiagnosis or delayed diagnosis
There are instances where the diagnosis is entirely wrong, while other times the physician eventually reaches the correct diagnosis after the damage is done.
Failure to obtain informed consent
With every medical procedure, there are risks. It is a physician's legal obligation to his or her patient to get the patient's informed consent – which means informing the patient of all options, risks and benefits, and dangers of skipping the treatment.
Improper treatments used
The diagnosis might be correct, but the physician uses unorthodox treatments or medications in a way that they were not intended to be used.
Unnecessary procedures and treatments
Other times, a physician engages in overly aggressive treatments – with instances of unnecessary procedures or treatments performed on the patient. In this case, the patient could suffer unnecessary medical expenses, pain, suffering, and mental anguish.
Additional claims may include:
Surgical errors
Birth injuries
Anesthesia errors
Failure to properly monitor a patient
Failure to diagnose or treat infections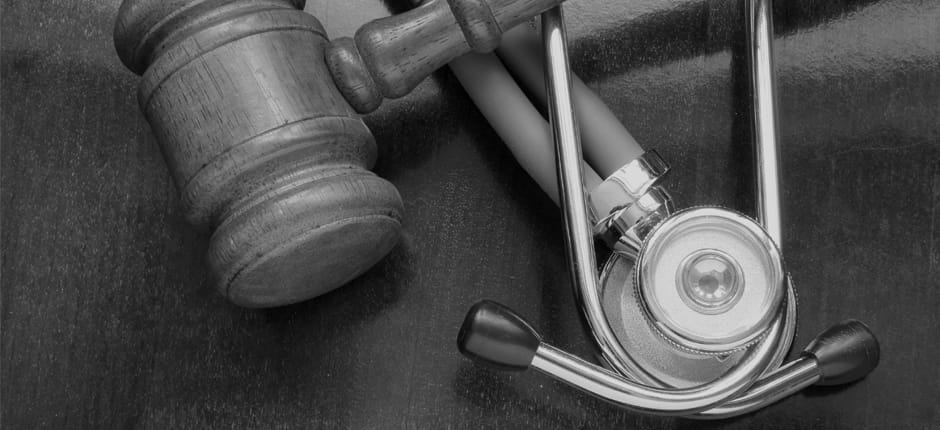 How Can I Prove a Medical Malpractice?
The Requirements of Malpractice
To have a viable malpractice case, you must meet several basic requirements. These requirements include:
Establishing the Doctor-Patient Relationship. To file a medical malpractice lawsuit, you must demonstrate that the physician in question had a professional relationship with you and provided medical care or treatment. If the physician you are suing sought the opinion of another healthcare provider, but that provider did not directly examine or treat you, their advice, even if incorrect, will not establish the required doctor-patient relationship. Additionally, a casual conversation with a physician over dinner is not considered a doctor-patient relationship.
Breach of Standard of Care. In a medical malpractice case, you must establish that the healthcare provider was negligent in their care, meaning they failed to adhere to the accepted standard of care. This will be discussed in more detail in a moment.
Proving Causation. To succeed in a medical malpractice claim, you must demonstrate that the healthcare provider's negligence was the direct cause of your harm. This requires showing that their failure to follow the standard of care directly led to your injuries.
Negligence led to damages. Lastly, you must show that you have suffered harm as a result of the medical professional's negligence. This can take the form of damages such as lost wages, physical pain, emotional distress, medical expenses, and more. It is not possible to bring a medical malpractice lawsuit against a healthcare provider if there was no harm caused by their negligence.
Most common questions for Medical Malpractice accidents in Staten Island
Answers to some of the most common Medical Malpractice questions we're asked.
What is medical malpractice?
Medical malpractice occurs when a healthcare provider causes harm to a patient by failing to deliver appropriate medical care. This type of negligence can occur in any field of medicine and the criteria for determining medical malpractice can vary based on the specific area of medicine. However, one common factor is the presence of some sort of mistake that resulted in injury or harm to the patient or their loved ones.
If you suspect that you have suffered from medical malpractice in Staten Island, it's important to contact Sgarlato & Sgarlato. Our experienced medical malpractice attorneys will evaluate your case and determine if you have a legal right to seek compensation for your injuries, medical bills, lost wages, or even in cases of wrongful death.
Is a misdiagnosis the same as medical malpractice?
Medical malpractice and misdiagnosis may seem like they go hand-in-hand. However, they can be two different things. A misdiagnosis will not necessarily meet the qualifications of medical malpractice. Malpractice happens when a medical professional harms a patient because they made some sort of decision or mistake that caused harm to the patient.
Whether a misdiagnosis may be considered as malpractice depends on the information that the medical provider had at the time of your diagnosis and the steps that they took or that they did not take in coming to their conclusion. These two factors would be compared against the current medical standard in diagnosing the correct condition. If the actions that were taken fall below the current medical standard, then you would also need to show that you suffered some sort of harm as a result of the misdiagnosis. If so, then the misdiagnosis may be medical malpractice.
How do I know if I have a legal claim for medical malpractice in Staten Island?
Medical malpractice is a serious issue that can result in harm or even death to patients or their loved ones. Determining if you have a valid medical malpractice claim in Chicago requires the expertise and empathy of a seasoned attorney.
It is important to consult an attorney when you suspect medical malpractice because, despite advancements in medicine, it is not a foolproof field. Even if medical professionals follow established protocols, unexpected outcomes or injuries can still occur. It is not enough to simply label any adverse result as medical malpractice. To establish a valid medical malpractice claim, it must be shown that the patient received care that fell below acceptable standards, which directly caused their harm or death.
If you believe that you received poor care that resulted in an injury or wrongful death, call Sgarlato & Sgarlato. We provide free case evaluations for potential medical malpractice claims. If you have a claim, we will help you get the compensation that you deserve.